At this point you choose the bootable devices you wish to create. They will all appear in the list below.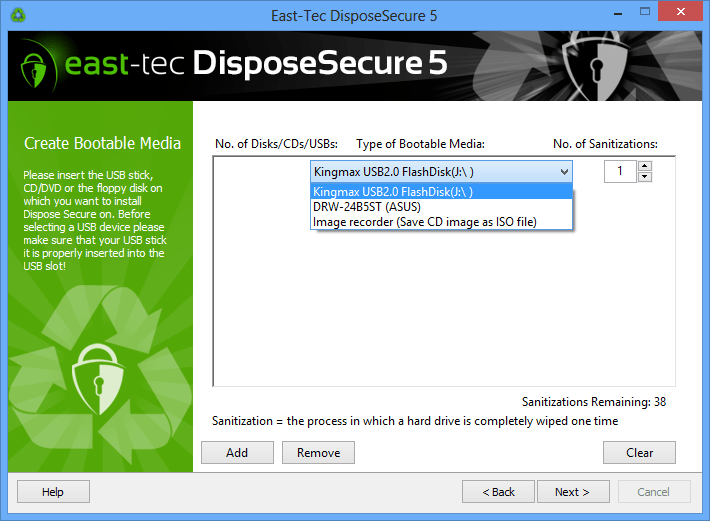 The buttons below give you control over the items in the list.
ADD: Adds a new item to the list. This way you can create several bootable devices at once. For example you can first create a floppy disk, then a CD / DVD.

REMOVE: Click Remove to delete the highlighted item from the list.

CLEAR: Clears the entire list.
Click Next to proceed with the Sanitizing Options.