Have you ever been frustrated by how slowly your computer operates? Do your apps or files take a long time to load or open? It's not just you who experiences that. The collection of unnecessary files can affect your PC performance and unfortunately, it becomes slower over time.
So, what are the applications that cause your system to lag, and how to improve your PC speed and stability for a more satisfying computing experience?
Read on to discover the causes you need to know and the solutions for a slow computer.
Common culprits of computer lag
Certain applications and system processes can degrade your computer's performance by generating numerous temporary files. They may also operate in the background when you boot up or use your computer, leading to longer startup times without your awareness.
Here are some examples for a clearer picture:
Antivirus systems are important in protecting your system, but regular scans and updates can lead to a slower system.

Similarly, media players and video editors create temporary files for smooth playback and editing that can fill up space.

File-sharing applications and torrent clients create temporary files and use bandwidth, impacting PC performance.

Web browsers also generate temporary files, such as caches and cookies, to improve browsing speed and store website data, which can become burdensome over time.

Productivity suites like Microsoft Office generate temporary files when working on documents, spreadsheets, or presentations.

The operating system itself creates temporary files during updates or software installation, leading to reduced disk space and slower computer performance.
Forget about performance troubles
To reduce the impact of all these programs on system performance, it is recommended to optimize them. For instance, you could adjust settings, disable unnecessary features, and delete unwanted files.
Additionally, a powerful tool like east-tec Eraser can clean up your system, freeing up disk space and protecting your privacy. With its ability to erase all signs of your activity, east-tec Eraser provides a quick and complete solution to enhance your PC's speed.
east-tec Eraser: A tool to boost your PC performance
Are you ready to make your computer faster and free up valuable space? east-tec Eraser is a powerful software that erases unnecessary files, boosting your computer's efficiency.
It allows you to improve your PC performance in no time, without the need for complex technical skills thanks to its intuitive interface. Moreover, you can customize the erasing options to optimize your results. Next, enjoy these benefits by following the steps below:
Step 1: Launch east-tec Eraser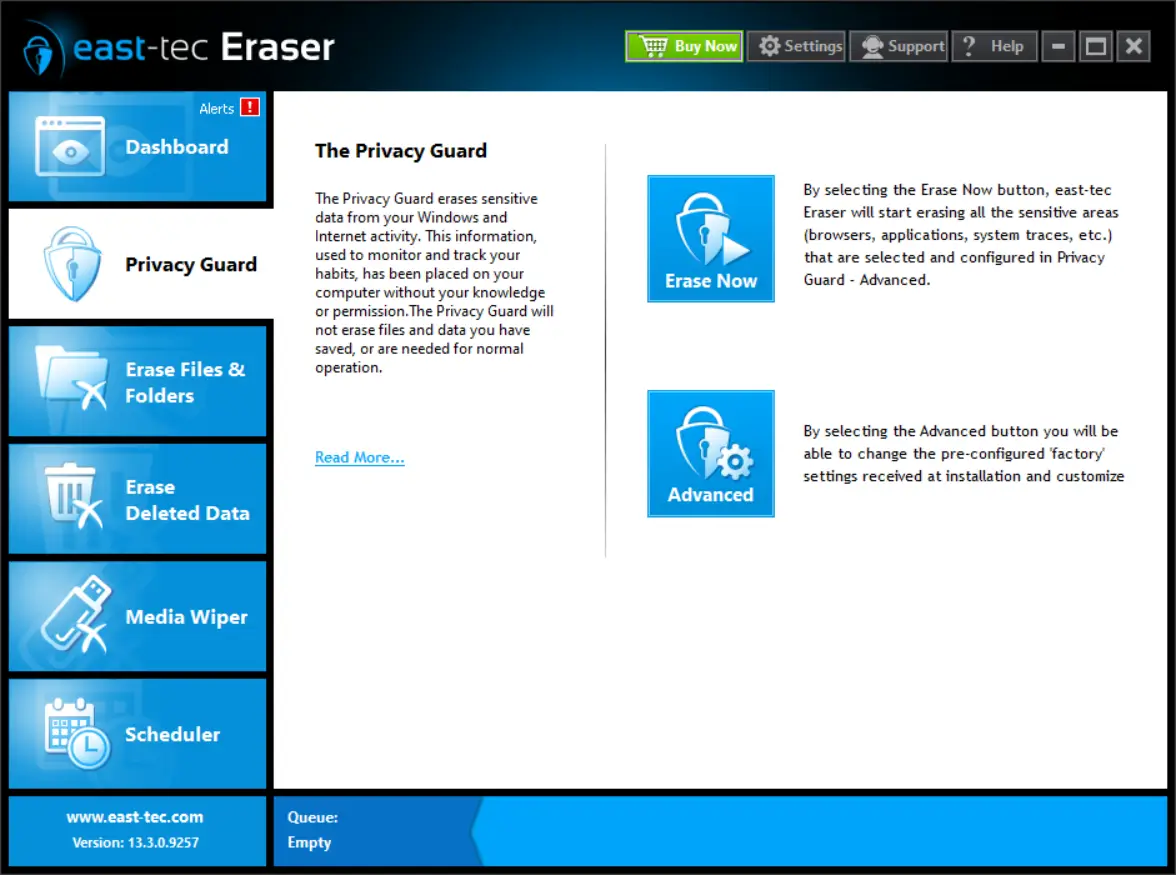 Launch east-tec Eraser from your desktop or start menu. This will open the east-tec Eraser Control Panel, where you can access various features and options to protect your privacy and improve your PC performance.
Step 2: Select the appropriate option for you in the Privacy Guard module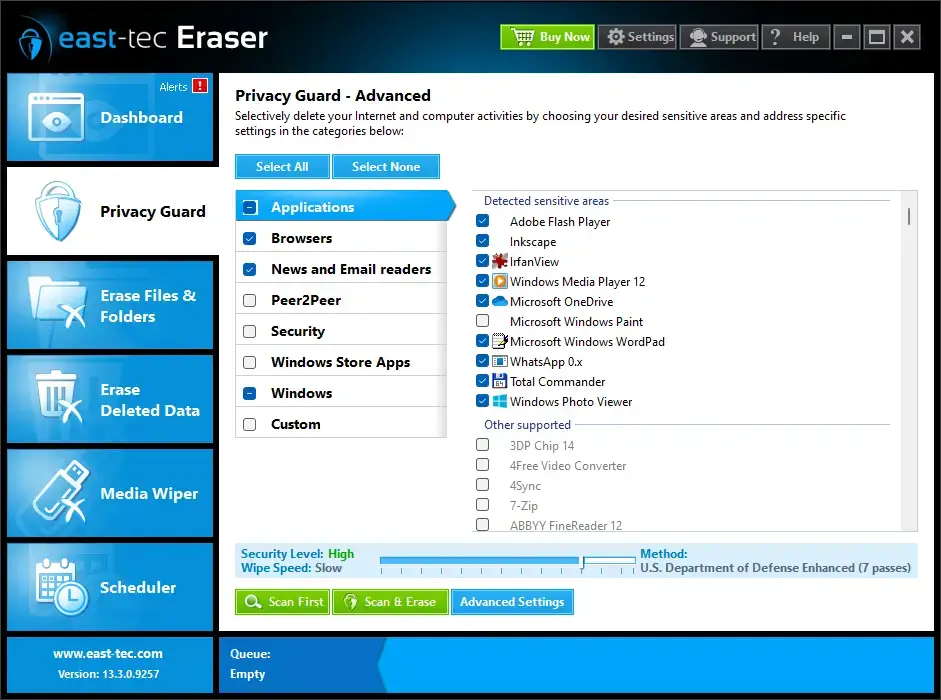 Privacy Guard helps you delete information that can compromise your privacy and reduce your PC speed, by finding out where this information is stored on your computer. You have two options:
You can choose to immediately wipe any traces of usage detected by east-tec Eraser on your PC. These traces can include temporary files, logs, history, cache, cookies, etc. that can slow down your PC performance. The option comes with predefined and recommended settings, and it's suitable for most users.

You can choose the mode that allows you to customize erasing options for categories. With east-tec Eraser, you can delete browsing history, cookies, cache, autocomplete data, and other details from widely used browsers such as Internet Explorer, Mozilla Firefox, and Google Chrome. This nifty option is a dream come true for individuals seeking to take charge of the erasing process, granting them greater control and peace of mind.
For instance, let's say you want to erase your browsing history from Google Chrome but keep your saved passwords intact. Here's how you can do it: simply switch to Advanced mode in east-tec Eraser and customize the erasing options specifically for Google Chrome. Then, uncheck the Passwords item. By doing this, you can protect your online privacy without losing the convenience of logging into your favorite websites hassle-free.
Step 3: Initiate the erasing process
A confirmation panel shows items for erasure. Click Continue to proceed. Watch the progress on the screen, track the remaining time, and pause or stop anytime. After completion, view a detailed report for reassurance of permanent removal.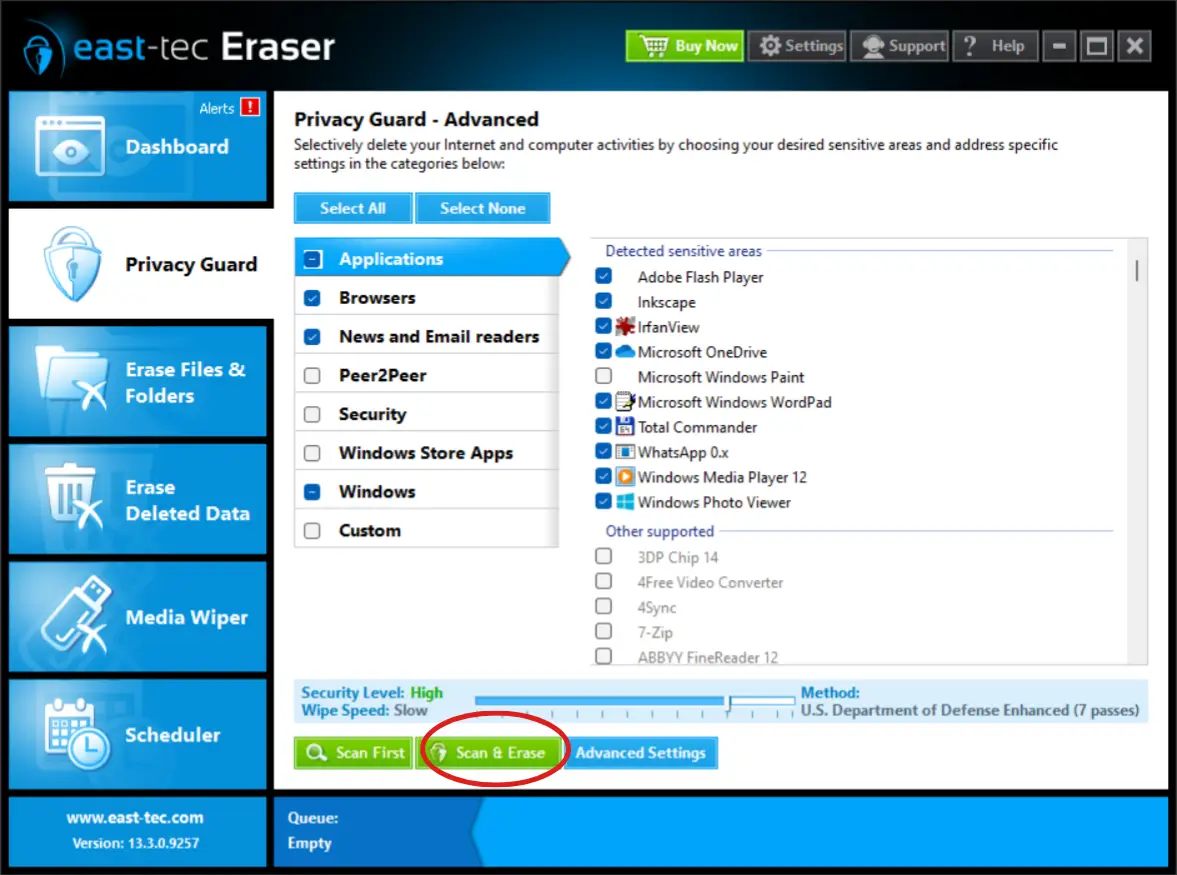 Step 4: Enjoy a cleaner and faster system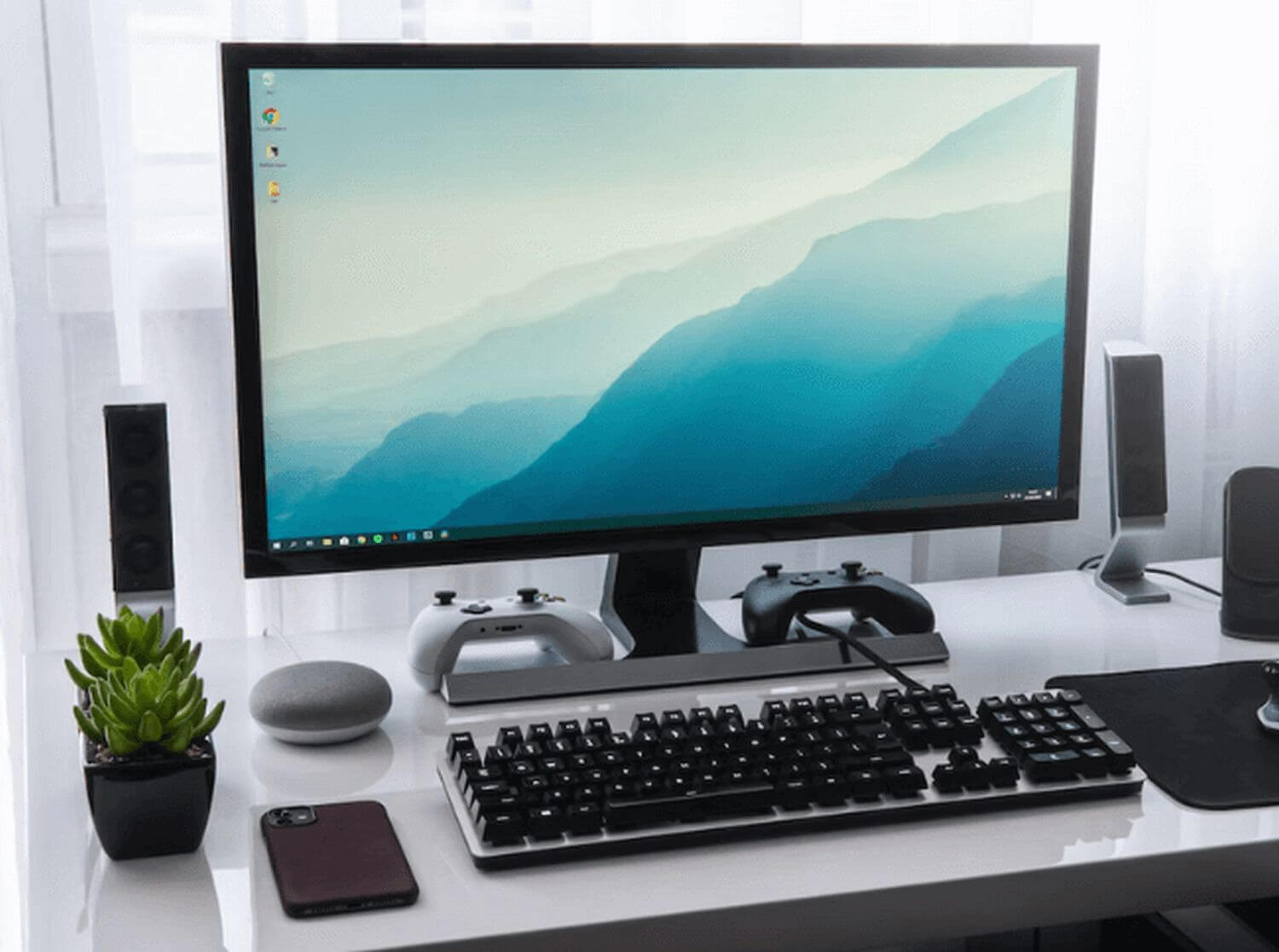 Finally, you will gain useful disk space that improves your system speed and performance.
After east-tec Eraser completes the erasing process, you can enjoy the satisfaction of a cleaner and faster system. Your computer's performance will be revitalized, providing a more efficient computing experience.
Therefore, by following these simple steps, you will be the thrilled owner of a computer with significantly improved speed.
From sluggish to speedy, with east-tec Eraser
Say goodbye to sluggishness, slow boot-up, and application lag.
| Before | After |
| --- | --- |
| Sluggish Performance: Frustratingly slow and unresponsive computer | Better Performance: east-tec Eraser deletes thousands of files to speed up your system. |
| Slow Boot-up Times: Endless waiting for the system to start up | Faster Boot-up: Dive into work or leisure activities without delay as east-tec Eraser reduces boot-up times. |
| Application Lag: Dealing with sluggish applications and frequent lag | Smoother Applications: Work or have fun easily with east-tec Eraser, making your apps run fast and well. |
Therefore, east-tec Eraser will clean up your system and protect your privacy by erasing all traces of your online and offline activity.
Unlock optimal speed and performance with east-tec Eraser
Now, knowing the power of east-tec Eraser in optimizing your PC performance and securing your privacy, it's time to take action. Don't let unnecessary files slow you down or compromise your security any longer.
So act now and see the difference! Get east-tec Eraser and enjoy a faster and cleaner PC!