When it comes to keeping your daily computer activities private, you need to make sure that you don't miss cleaning your traces from Windows. The OS logs tons of revealing traces about everything you do and one of the most important area to clear is the Windows Recent Items (also called Recently Used Documents).
This folder may reveal to unauthorized parties accessing your computer what documents and files you handled in the last two weeks. The list contains direct links to docs and files so unwanted people can access your financial docs, private images, business plans, project files, etc, with a few clicks. Let me show you how to configure east-tec Eraser to securely remove sensitive data from the Windows Recent folder.
Run east-tec Eraser and select Privacy Guard >> Advanced >> Windows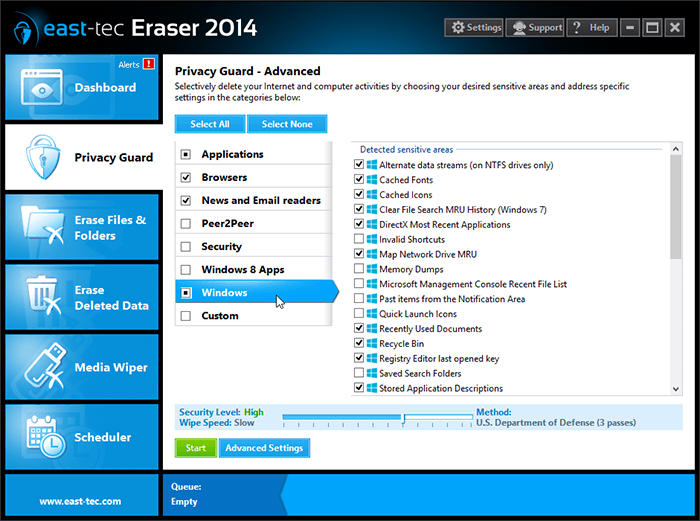 Make sure to check "Recently Used Documents" in the list of sensitive areas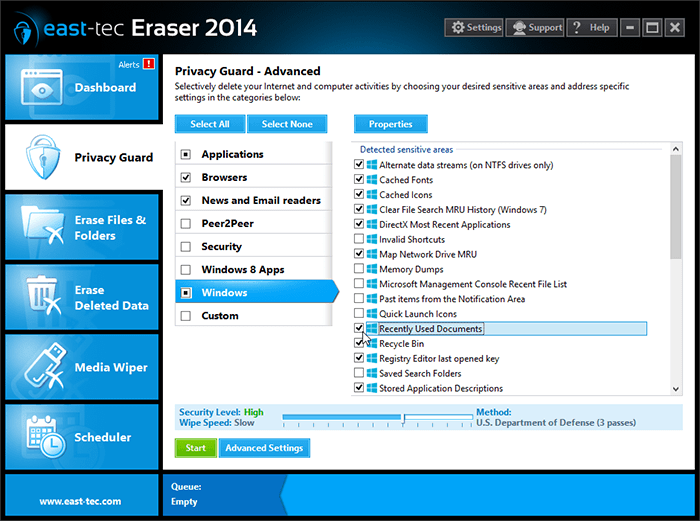 If you start a wiping action with this configuration, Windows Recent won't pose any threat to your privacy.